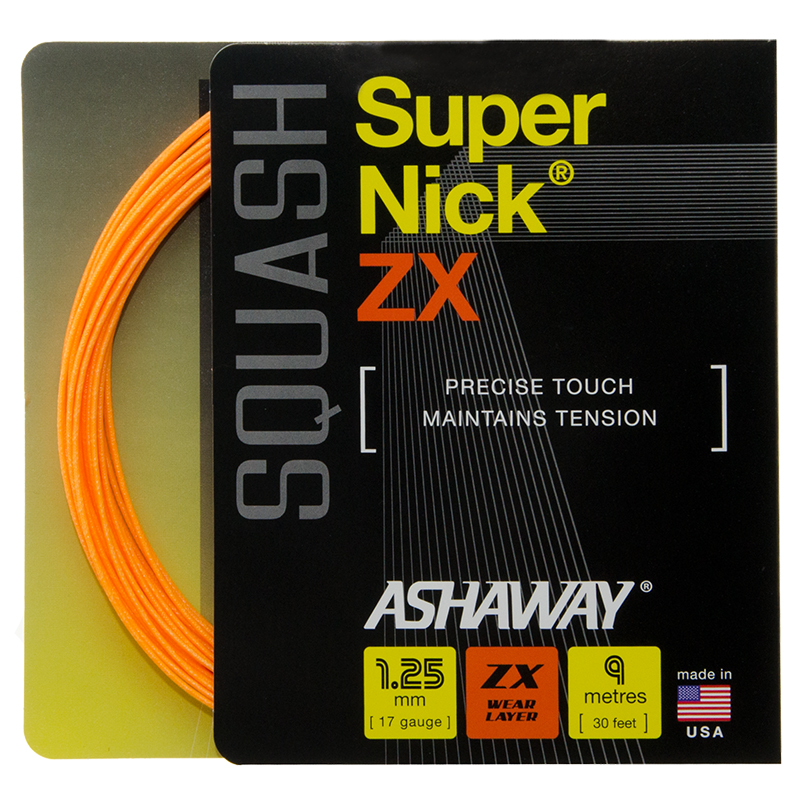 Sale!
ASHAWAYSupernick ZX Orange17g Squash Set
$40.00 -25% OFF
Out of stock
Product Description
Ashaway SuperNick XL
After more than one year in development, this new string conbines the best features of the legendary SuperNick XL product line with the dynamic characteristics of Zyex fibres.
The textured surface increases ball control and maximizes spin potential. The string is hi-visibility orange in colour for easy identification on the court.
Technical Specifications:
Construction: Nylon multifilament core, with ZX wear layer Zyex filaments and texture surface

Gauge: 1.25mm

Colour: Orange

Length: 10m (also available in a 110m reel)

Reel Off Cut
Information
We currently offer FREE SHIPPING around New Zealand with orders over $100. Call us on 027 249 8559, or use our Live Chat for further assistance regarding our store or your order.