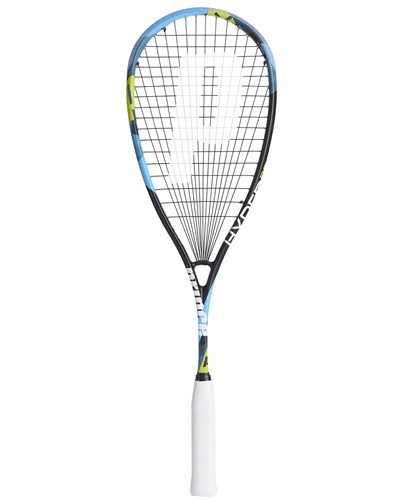 Product Description
Ex Demo
Original Strings and Grip
One broken grommet, small paint chip and slight scrap one side otherwise great condition.
The Prince Hyper Pro 550 squash racquet ensures greater swing speed and increased manoeuvrability thanks to its light weight (120g) and head size. It has a head heavy balance for a good balance of power and control.
It is best suited to attacking intermediate and advanced players who want a great response from all areas of the court. The use of TeXtreme and Twaron materials results in added power, larger sweet spot, and torsional stability at impact.
Technical Specifications:
Head Size: 483.5cm².
Power Level: 550.
Weight (g): Unstrung 120g.
Balance: 34.5cm.
String Pattern: 16 x 17.
Composition: Graphite Extreme with TeXtreme and Twaron.
Grip: ResiPro White.
String: Prince Nylon 17g Black.
Technologies: PowerRing.
No Cover
Information
We currently offer FREE SHIPPING around New Zealand with orders over $100. Call us on 027 249 8559, or use our Live Chat for further assistance regarding our store or your order.