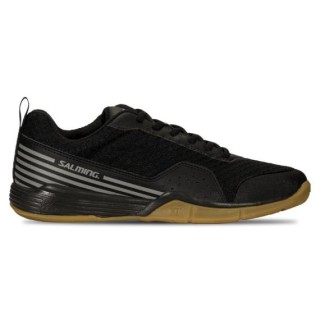 Product Description
Salming Viper SL Men Black
Fast, agile and excellent stability. That`s what the Salming Viper SL stands for. The latest generation of the Salming Viper features a completely new upper, the ViperSKIN™.
This synthetic and lightweight construction offers your feet extra support and stability.
In addition to the updated upper, the most prominent Salming technologies from previous Viper generations are still present, making this indoor shoe even better than its predecessor. In addition, the Viper SL has the new RunLite2 ™ midsole which offers even more cushioning and a lighter feel.
Technical Specifications:
Weight: 336 grams
Outsole: extreme grip with Salming`s hexagrip ™
Midsole: RunLite2™
Removable EVA insole
Molded TPU heel counter for extra stability
Slim fit
Information
We currently offer FREE SHIPPING around New Zealand with orders over $100. Call us on 027 249 8559, or use our Live Chat for further assistance regarding our store or your order.