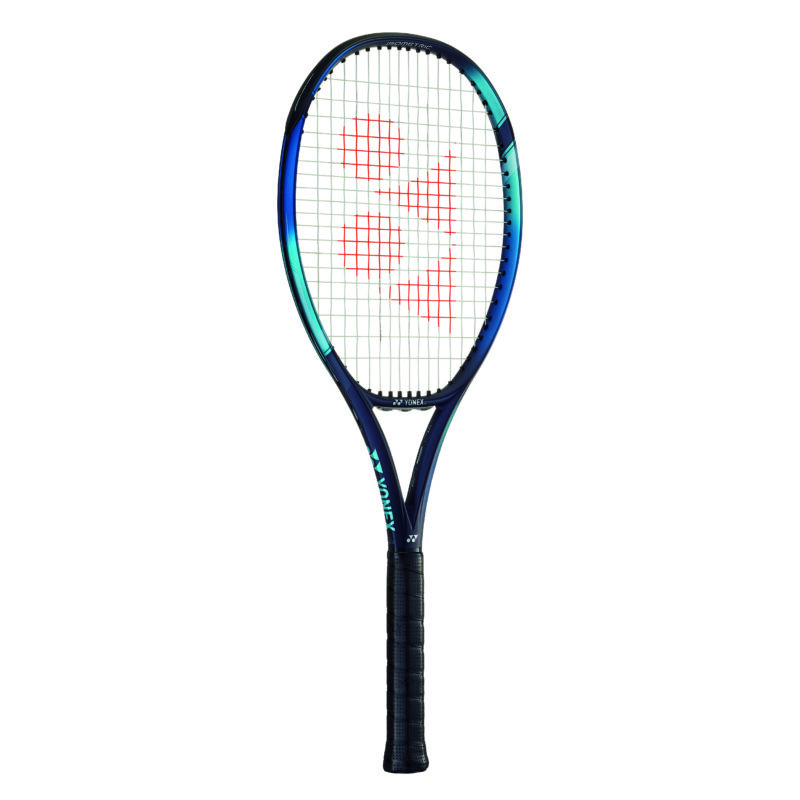 Product Description
The Yonex EZONE 100 7th Gen Tennis Racquet gets a new, thicker shaft for improved stability.
The convex design helps reduce torque on off center hits for greater power.
The 7th generation EZONE adds 2G-NAMD graphite for faster ball speed without sacrificing comfort. Vibration Dampening Mesh (VDM) in the handle filters out unwanted vibrations without overly muting the response.
The sweet spot of the EZONE feels massive thanks to Yonex` Isometric head. A refined aero shape design features a thinner frame face for a softer feel. Yonex carried over their Liner Tech technology from the previous version by using straight hole grommets to elongate the sweet spot. The result is more power and comfort, even when missing the sweet spot.
The cross section is slightly thicker at each level than the previous version and while it still has the iconic EZONE feel, the racquet plays sturdier and a bit more powerfully than the previous models.
The EZONE 100 is an accessible racquet with a strong combination of comfort, power and forgiveness.
For improving intermediates, or more advanced players who need a power boost, the EZONE 100 has a lot to offer.
Technical Specifications:
Thicker shaft for reduced torque
2G-NAMD graphite for greater ball speed
Thinner frame face results in a softer racquet
Head Size: 100 sq. in MP
Length: 27 inches
Weight: Strung — 318 g Unstrung — 300 g
Balance: 4 Pts Head Light
Beam Width: 23.8/26.5/22.5mm
Composition: HM Graphite / 2G-NAMD / M40X / VDM
Grip Type: Yonex Synthetic
This racquet comes as unstrung. We will include a set of Yonex strings for free. Stringing service can be arranged.
Information
We currently offer FREE SHIPPING around New Zealand with orders over $100. Call us on 027 249 8559, or use our Live Chat for further assistance regarding our store or your order.