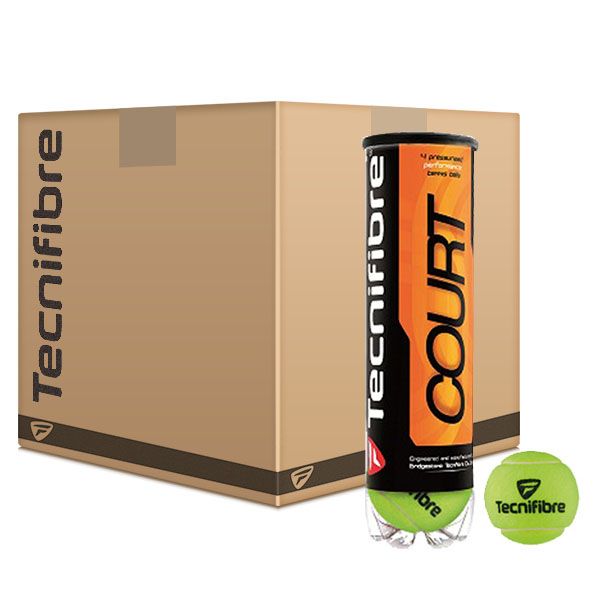 Product Description
The Tecnifibre Court are pressurized tennis balls that can be used on all court surfaces and provide a blend of speed and feel, as well as improved strength and durability ensured by Grand Touring formula rubber.
They have an approval of the International Tennis Federation (ITF) and French Tennis Federation (FTF) and will be clearly visible from all areas of the court due to fluoro felt.
The balls come in a 12-dozen pack (36 pressurized cans of 4 balls each).
Technical Specifications:
Rubber: Enduro Formula Rubber
Felt: 55% natural felt

 4 ball Tube

Approved by the ITF/FFT
Information
We currently offer FREE SHIPPING around New Zealand with orders over $100. Call us on 027 249 8559, or use our Live Chat for further assistance regarding our store or your order.