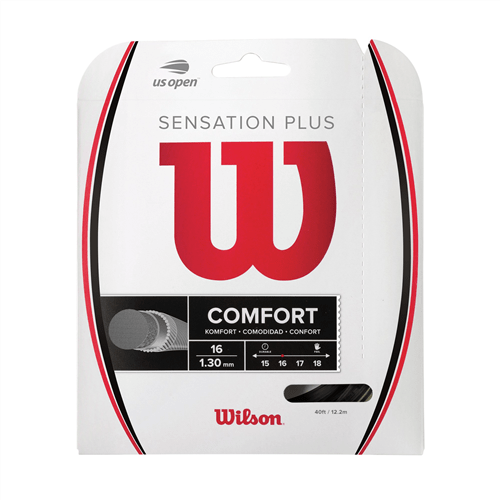 Product Description
Wilson Sensation Plus delivers even higher levels of comfort because of the added outer metallic ribbons to the highly elastic nylon core.
Ideal for beginner or intermediate players.
Softer on the arm.
Technical Specifications:
Gauge: 16G / 1.30mm.
Lenght: 40 feet / 12.2m.
Colour: Black
Information
We currently offer FREE SHIPPING around New Zealand with orders over $100. Call us on 027 249 8559, or use our Live Chat for further assistance regarding our store or your order.