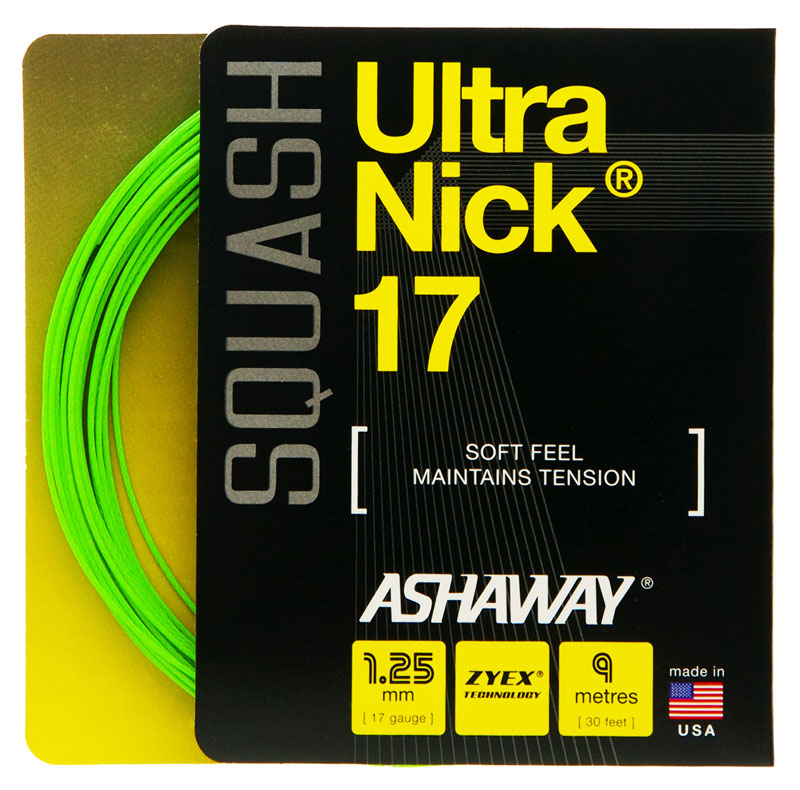 Product Description
The use of Zyex in a multifilament allows this string to strike a great balance between soft feel, power and resilience.
With the added benefit of increased tension stability and a textured outer wrap for better spin potential. The 17 gauge will give you more durability.
Ashaway recommends stringing Zyex string at 10-15% less than you would have it for a traditional nylon.
Technical Specifications
Construction: Zyex Multifilament
Gauge: 1.25mm
Colour:Green
Length: 10m Set, also available in 110m Reels

Reel Off Cut
Information
We currently offer FREE SHIPPING around New Zealand with orders over $100. Call us on 027 249 8559, or use our Live Chat for further assistance regarding our store or your order.