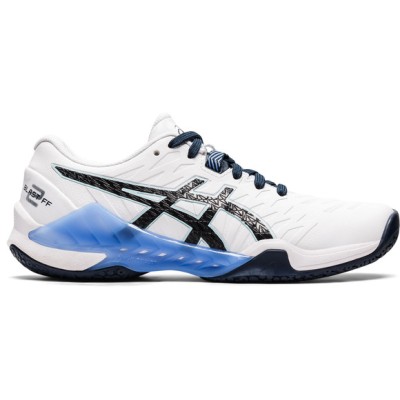 Product Description
The BLAST FF™ 2 model is designed for indoor court sports. It's an excellent choice for power players looking for advanced support and flexibility.
This shoe improves upon its predecessor by helping maintain power during pivot and side-to-side movements. It also has improved flexibility that's complemented with a responsive underfoot feel.
Thanks to the no-sew mesh application that promotes a customized feel by adapting to the foot's natural motion, this style also features a more supportive fit. The TURNTRUSS™ component helps stabilize the foot during side-to-side and turn back motions by wrapping the rear lateral portion of the midsole while allowing smooth transitions in between each stride.
Equipped with DYNAWRAP technology, these supportive panels are designed to wrap the foot with a secure hold during sudden turns or side-to-side movements.
Energized with FLYTEFOAM™ Propel technology in the midsole, this shoe allows a better bounceback to deliver powerful transfers from one foot to the other on the court.
Information
We currently offer FREE SHIPPING around New Zealand with orders over $100. Call us on 027 249 8559, or use our Live Chat for further assistance regarding our store or your order.