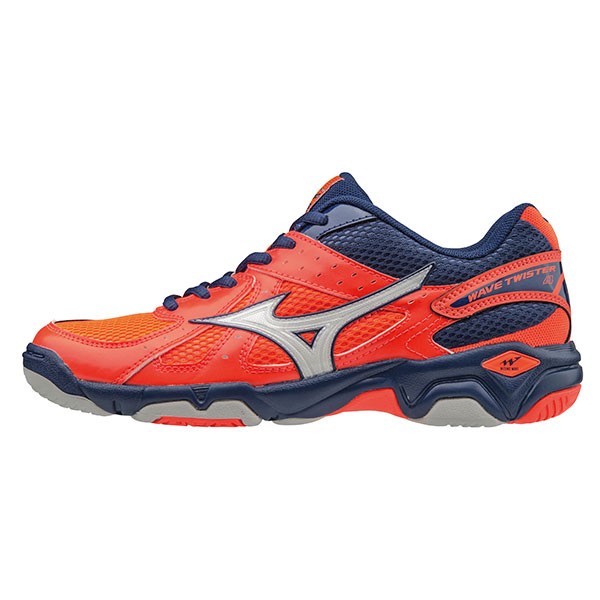 -15% OFF
The Wave Twister 4 is designed for players looking for technical performance indoor shoes, with essential cushioning provided by low profile EVA midsole, also has high impact cushioning and stability in heel thanks to Mizuno wave technology and high support in lateral movement due to layering of synthetic overlays
Product Description
The Wave Twister 4 is designed for players looking for technical performance indoor shoes, with essential cushioning provided by low profile EVA midsole, also has high impact cushioning and stability in heel thanks to Mizuno wave technology and high support in lateral movement due to layering of synthetic overlays
MIZUNO WAVE – Inspired by nature, Wave is a unique midsole technology that provides both cushioning and stability. Waves unique shape dissipates impact forces away from the floor for a smoother, more cushioned feel on every step.
DYNAMOTION GROOVE – An innovatively constructed outsole using specifically designed flex grooves to improve stability and on court agility.
X-10 – Durability and Traction. X-10 provides extremely durable Mizuno carbon rubber that allows for longer wear in high impact areas and provides more traction at the heel strike.
Information
We currently offer FREE SHIPPING around New Zealand with orders over $100. Call us on 027 249 8559, or use our Live Chat for further assistance regarding our store or your order.