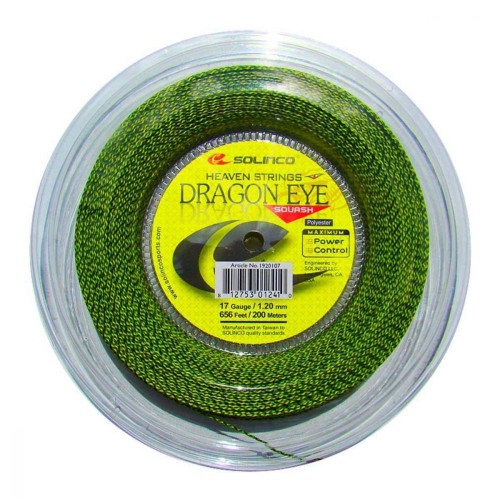 Product Description
SOLINCO Dragon Eye Squash String is a high-performance string engineered to offer maximum power and control. It utilizes a high modulus performance multifilament core for ultimate power and feel.
The power core of the string is enclosed by braided filament wraps designed for control and stability.
The string also utilizes a performance enhancing low-friction coating on the surface for durability and playability.
Technical Specifications:
1.20mm
Colour: Yellow/Black
Units / Length: Reel (656 Feet/200 Meters)
Information
We currently offer FREE SHIPPING around New Zealand with orders over $100. Call us on 027 249 8559, or use our Live Chat for further assistance regarding our store or your order.