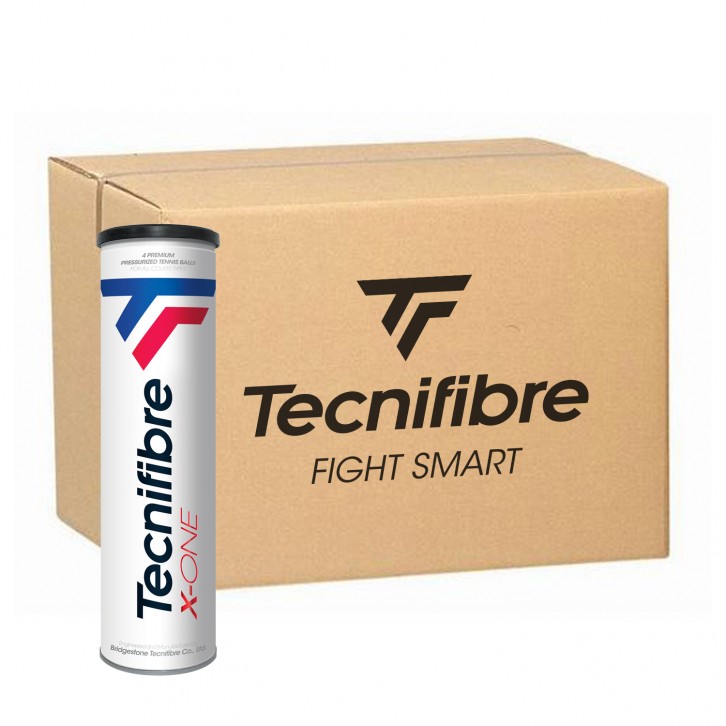 Product Description
Tecnifibre X-One Tennis Ball (18 x 4 Ball Cans)
Tecnifibre's tennis balls are produced in associated with Bridgestone Japan, the world leader in rubber production.
Their expert knowledge of rubber, the raw material for tennis balls, brings a new level of quality control and an industrial solution for the best production environment for Tecnifibre tennis balls.
The Japaneses tough and precise quality control at the Bridgestone Tecnifibre factory in Thailand provides a superior quality ball compared to other brands that meets the ITF standards 100%.
Tecnifibre insists on this programme where quality is the most important factor!
The best quality for high competition play
An excellent ball which is fast, durable and for high level player.
Technical Specifications:
Rubber: Grand Prix Formula Rubber
Felt: 72% natural material (wool & cotton)

18 Tubes of Balls
Information
We currently offer FREE SHIPPING around New Zealand with orders over $100. Call us on 027 249 8559, or use our Live Chat for further assistance regarding our store or your order.