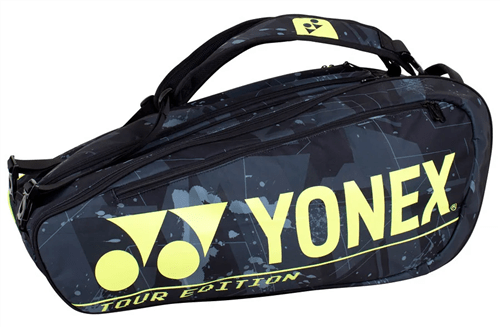 Product Description
The Yonex Pro 9 Racquet Bag
Built to meet the demands of serious competitors, the Pro 9 Racquet Bag is a durable and spacious option.
Three large racquet compartments are designed to hold up to 9 racquets total, while one of the compartments features climate protective lining on the inside to protect your valuable equipment from harsh temperatures.
Three large racquet compartments.
Large exterior accessory pocket.
Shoe compartment accessed from end of bag.
Heavy duty materials.
Two padded, removable, and adjustable backpack straps with buckles that move with your body.
Grab handle at the end of the bag.
Information
We currently offer FREE SHIPPING around New Zealand with orders over $100. Call us on 027 249 8559, or use our Live Chat for further assistance regarding our store or your order.