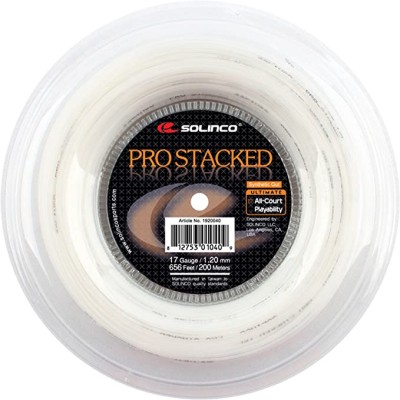 Product Description
Solinco's Pro Stacked is an enhanced, high performance synthetic gut string offering unbeatable all-around playability with added feel and durability.
Features a newly developed central power-core encapsulated by high performance, responsive multifibers to offer a versatile combination for all-court play.
Technical Specifications:
1.30mm
String Type: Synthetic Gut
Colour: White
Units / Length: Reel (656 Feet/200 Meters)
Information
We currently offer FREE SHIPPING around New Zealand with orders over $100. Call us on 027 249 8559, or use our Live Chat for further assistance regarding our store or your order.