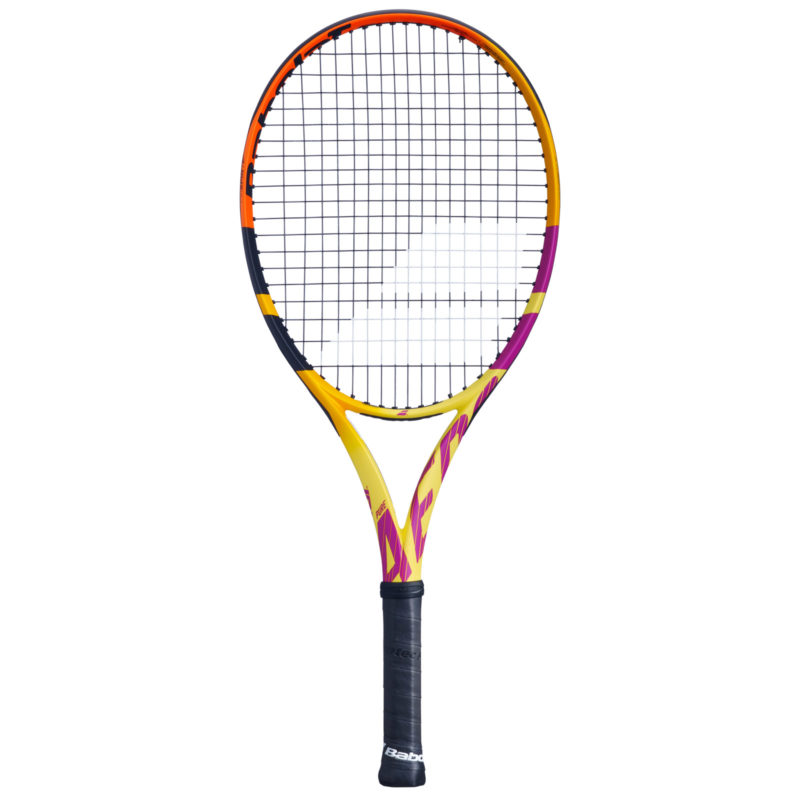 Product Description
The Babolat Pure Aero RAFA Junior 26″ Tennis Racquet
Combativeness, resistance, mind of steel… you're just like Rafa! It's time to challenge your toughest adversaries with this Pure Aero in his name and colours, dominating the game with your power and lift.
The Pure Aero RAFA Junior 26 is the ideal racket for your budding champion who wants to develop their game with power and spin, just like their idol.
Technical Specification:
Head Size: 100 square inches / 645 square centimeters.
Length: 26 inches / 66 centimeters.
Weight: 8.8 ounces / 250 grams.
Composition: Graphite.
String Pattern: 16×19.
Beam: 23-26-23.
Information
We currently offer FREE SHIPPING around New Zealand with orders over $100. Call us on 027 249 8559, or use our Live Chat for further assistance regarding our store or your order.