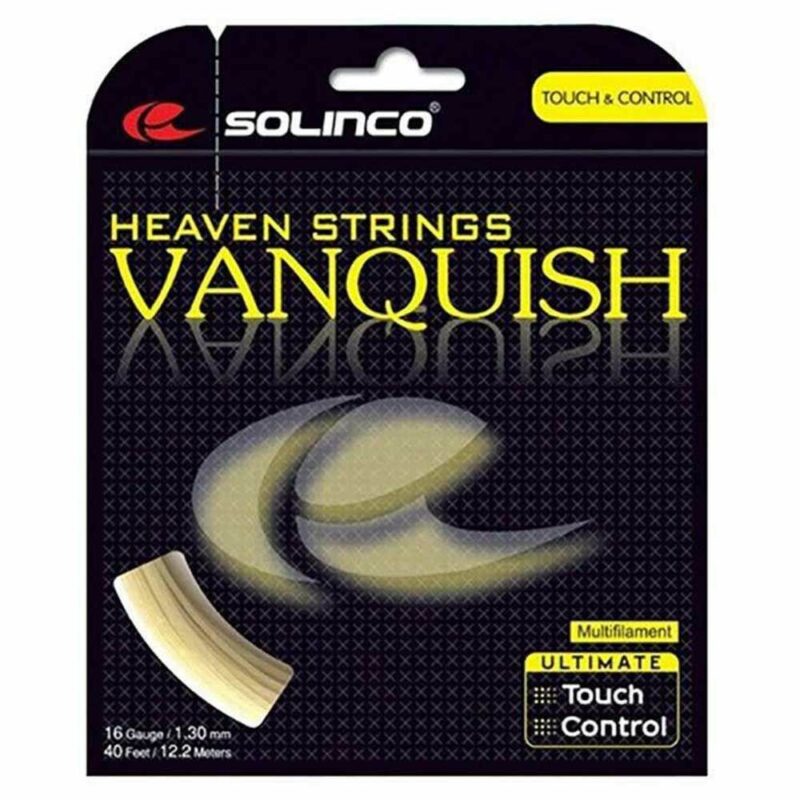 Product Description
Solinco Vanquish 16 Tennis String Set – Natural
A superior, arm friendly multifilament string offering the optimal combination of touch and control. Unique construction features a Du Pont high modulus polyamide multifilament core and enhanced performance resin to offer a unique blend of touch and control.
Technical Specifications:
Colour: Natural.
Gauge: 16
Length: 12.0 m / 40 feet
Reel Off Cut
Information
We currently offer FREE SHIPPING around New Zealand with orders over $100. Call us on 027 249 8559, or use our Live Chat for further assistance regarding our store or your order.